One of the great things about Recycled glass beads, besides the fact that they are environmentally friendly, is that they are immensely versatile. Ghana Recycled glass beads especially, come in all different colors, sizes, and shapes. People who make jewelry use them to make all sorts of creations, including necklaces, earrings, and bracelets.
I looked around on Etsy to find inspiration for new beading projects, and I thought I'd share what I found. Here are three cool handmade Etsy creations made with African recycled glass beads from Ghana: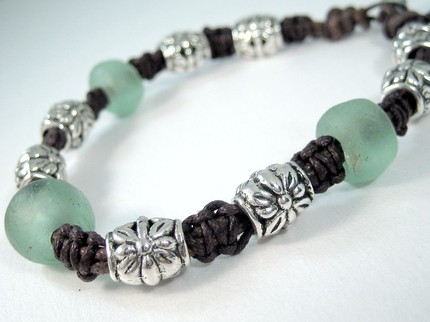 This cool recycled glass bead bracelet, or anklet, whichever you prefer, is made with floral tubes and dark brown cotton cord.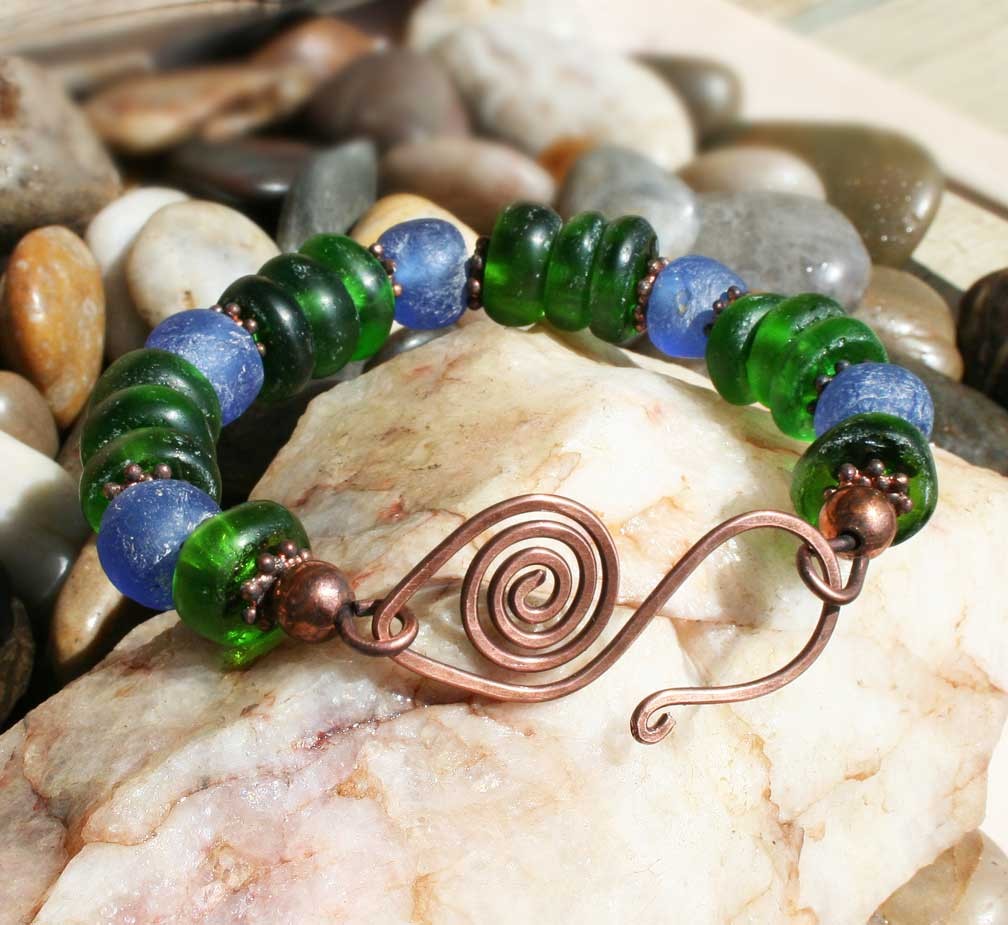 Here you have the "African Queen Bracelet", made with Ghana recycled powder glass beads, as well as Ghana Rondelle "Donut" beads.
It is held together with a antiqued pure copper clasp, and carries an intricate African look.
This is a cool necklace, featuring an African Ghana recycled glass bead as the centerpiece. This symbol represents the importance
of the Earth in sustaining life. It is made with a jump ring, and strung on a 24″ sterling silver ball chain.
As you can see, recycled glass beads work well with a vast array of creations. Whether you are making a necklace, bracelet, or even earrings, these beads can be used as filler, or even as the centerpiece. Hundreds of jewelry makers on Etsy use Recycled glass beads in their creation. Whether it is because of the beauty of the beads themselves, or their care for the environment, either way, they make a great addition to any kind of jewelry.